More tunes than time…
Blowin 8-10pm, Sunday 27 December 2009
Repeated around 1 am on Tuesday
BCB 106.6 FM in West Yorkshire, and www.bcbradio.co.uk everywhere else..
Playlist below…
Stick twice
More at www.rob-walsh.net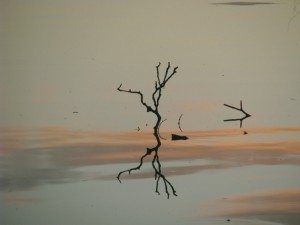 ======
Our Albert (Freeman, of BCB, that is) writes:
"Thought you might also be interested to know that on 30th December myself, Laura and Phil are all going to do 20 minute Warp mixes in our shows.  We're calling it Warp20(minutes).
That's BCB, this Wednesday from 8pm – schedules and listen live at www.bcbradio.co.uk
=====
2009 in photos
www.boston.com/bigpicture/2009/12/2009_in_photos_part_1_of_3.html
======
From World Circuit…
Oumou Sangare headlines the African Soul Rebels UK Tour 2010.
Includes Orchestre Poly Rythmo of Benin and South Africa's Kalahari Surfers.
======
This is nice – don't forget the sound… http://www.youtube.com/watch?v=4aIrfuptR6c&feature=related
Thanks to anvilius http://user.adme.in/blog/browse/u/anvilius
======
Muzikifan's 2009 top ten
======
Blowin
27 December
Lou Reed – Paranoia Key Of E – Ecstacy CD – Reprise
Augustus Pablo – King Tubby Meets The Rockers Uptown – King Tubby Meets The Rockers Uptown CD – Shanachie
Orchestre Los Angel – Kawa – African Serenades 21 – thanks to JayB
RL Burnside – Jumper On The Line – Rough Guide To The Delta Blues CD – Rough Guide
Fever Ray – Seven – Fever Ray CD – Co-operative
Toots & The Maytals – Pressure Drop – Best Of CD – Music Club
Hank Williams – Lost Highway – 40 Greatest 2xCD – Polydor
Led Zeppelin – Over The Hills And Far Away – How The West Was Won 3xCD – Atlantic
Errol 'Flabba' Holt – Ark Special – Roots Radics Dub LP – Tads
Dr John – R U 4 Real – Desitively Bonnaroo CD – Atlantic
Neil Young & Crazy Horse – Violent Side – Santa Cruz February 1984
Vieux Farka Toure – Diaraby Magni (Yossi Fine As Radiks Remix) – Other Roads: Fondo Remixed CD – Six Degrees
Little Willie John – Talk To Me, Talk To Me – Grits And Soul CD – Charly
Public Enemy – Black Steel In The Hour Of Chaos – It Takes A Nation Of Millions To Hold Us Back CD – Mercury
Tricky – Black Steel (Been Caught Steeling Mix) – Island CD single
Peggy Lee – Fever – Capitol CD single
Meters – Just Kissed My Baby – Rejuvenation CD – Reprise
Led Zeppelin – The Rover – Physical Graffiti 2xCD – Atlantic
Prince – Kiss – Paisley Park 12"
Iggy Pop – Fall In Love With Me – Lust For Life CD – Virgin
Franco & TPOK Jazz – Lito Moboti – Tailleur CD – thanks to Alastair
Bill Frisell – Ghost Town/Poem For Eva – Ghost Town CD – Nonesuch
Grateful Dead – St Stephen – Live/Dead CD – Warners
Bonnie Prince Billie with Laura Bullitt – Thy Song – Peel session
Nightmares On Wax – Les Nuits – Carboot Soul CD – Warp
More playlists at www.rob-walsh.co.uk

======
Keep On Blowin
Rob
======