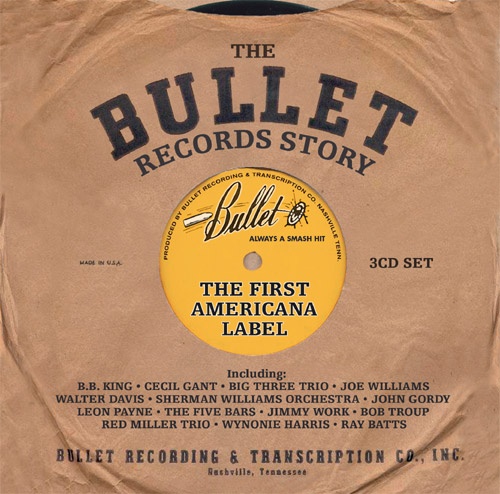 Now that the internet has rendered music from most of the world available in the time it tales Nick Clegg to renege on an election promise, it seems almost quaint to remember that the zeitgeist used to have a bike.
The indefinable spirit of the age used to pop up all over the world and each musical advance was complete with a map reference.
Whether it was Manchester in the late eighties, Berlin in the mid seventies or Liverpool in the early sixties geographical locations were synonymous with the music that was made there, and never was this more pronounced than in Nashville, Tennessee, which is indelibly linked in popular culture with country music.
In contrast to the examples above, country music didn't begin in Nashville, but it was here that the music that had originated in Appalachian bluegrass and hardened into the gritty honky tonk of Hank Williams and Lefty Frizzel had the beer stains hosed off it's Stetson and cleaned up it's act.
In the process it became, and still is, the most successful genre of music in the world.
What started with records like Jim Reeves' "Four Walls" and Skeeter Davis "End of The World" and led to the the horrors of the Barbara Mandrell 24 hour photo shop and other such amusingly named Nashville attractions was the overriding sound of country music until the mid 80's when Steve Earle and Lyle Lovett amongst others began to drag it, sometimes kicking and screaming, back toward it's roots.
However, in reality, Nashville's musical heritage is much broader than the rhinestones and botched facelifts of the country music establishment, as a new release on German label SPV (and, incidentally, BCB's excellent "Going North From Nashville") demonstrates.
"The Bullet Records Story" is a three CD set which celebrates the output of the label set up by Jim Bulliet and CV Hitchcock in 1945 and recorded not only country music, but also R&B, Pop and Gospel tunes as well . Whilst popular sucess largely evaded Bullet (its only national hit being Fracis Craig's "Near You" in 1947) there are an abundance of delights on this set including early appearances by names who would go on to greater fame with other labels, such as BB King, Ray Price and, still using his unabbreviated name of Chester, Chet Atkins, all of whom show signs of the legends they would become.
The real gems here lie in the unearthed obscurities such as Chuck Merrill's largely unintelligible "Rag Mop" which has a roaring saxophone intro that could strip a picket fence at thirty yards.
It is significant that the same tune is also here rendered in Western Swing style by Johnnie Lee Wills as it shows the diversity in Bullet's outlook that they could release two contrasting versions of the same tune, possibly because the crossover between country music and what were then rather pejoratively known as "race" records was non existing, meaning they could score two hits with two different sets of record buyers. Within 10 years these two styles would be thrown together to create rock and roll and it is interesting to speculate what kind of records Bullet would have released if it had lasted beyond 1952 into the era of Elvis , Little Richard and the rest.
Also included is the Fairfield Four's version of "Amazing Grace", the opening note of which is enough to justify the price of this collection alone, and country music historians will be tempted by the previously almost impossible to get " Lost Highway" sung by it's author Leon Payne and later to be made into one of the great country records, by Hank Williams.
The only note of warning would be that these disinterred testimonies have evidently not been cared for in the intervening years and the sound quality is not always what today's consumer will be used to from his (and it will be a him) 5.1 superurround versions of "Dark Side of The Moon".  For me, it adds a sepulchral quality to these missives from a different time which gives a feeling of knowledge and experience hard won through age.
As a wise man once said, life too has surface noise.