Well ladies and gents, if you listened in we hope you enjoyed the tuneage, which was brought to you by the power of fanny! Though it appears this super power has confused some people. Just what is fanny power? Well, simply put, it is an amusing (to us) way of celebrating music by female artists. Plus the first all-female rock band in the late 60s were called Fanny, which lends itself very nicely to lots of juvenile jokes.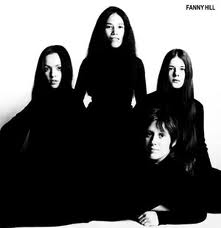 This show also coincided with us curating the Record Club in Shipley along similar lines. Record Club is very much a celebration of vinyl using a different theme each month. We played three albums in full and a varied mix of other singles and album tracks from the 1960s to the present. It was quite interesting to have someone comment "I suppose it is possible to find three really good records by women."  Very interesting…
Here's what we played on our radio show!
Banana Mellows advert
BREEDERS – I Just Want to Get Along
DEERHOOF – Super Duper Rescue Heads!
SANTOGOLD – Say Aha
ROB ST. JOHN – Phantom Limb
LUSCIOUS JACKSON – Are You Ready
GOLDFRAPP – Strict Machine
FANNY – Rockin' (All Night Long)
P J HARVEY – Dress
ZAMMUTO – F U C-3PO
BLONDIE – Hanging On The Telephone
DUCHESS SAYS – Subtraction Of Obedience
PORITCO QUARTET – Window Seat
SUPERHUMANOIDS – Geri
SONIC YOUTH – Reena
SISTER SLEDGE Â Â  – We Are Family
Promotional song for George Moreno Film Productions
Esso advert
And you can listen to it as a download for the next four weeks by following this link: http://www.podcast.canstream.co.uk/bcb/index.php?id=5502
Big thanks!
Team Buffet
x