During my 10 years presenting Eclectic Mainline on BCB I had the pleasure of recording live (largely) acoustic sessions with some wonderful artists.  As I am giving up the programme, I wanted to re-broadcast some of my favourite session tracks before leaving.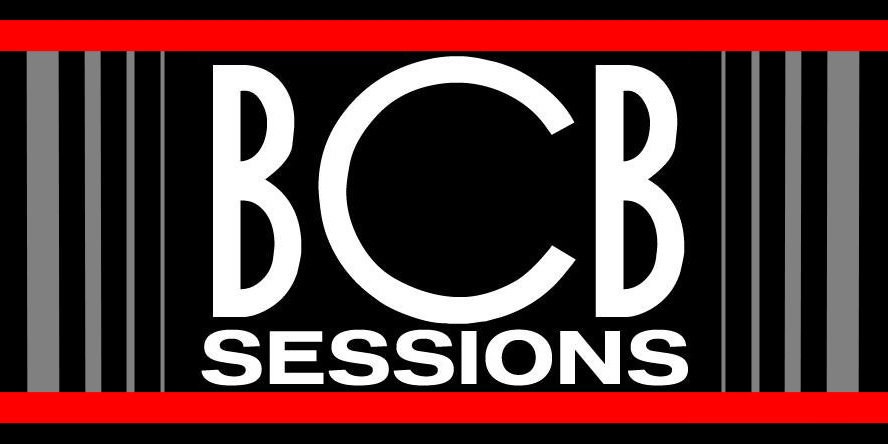 So, this week I played some (but by no means all) of my favourite session tracks. You can hear the full programme (plus a bonus track taking the show past the hour mark) on my Mixcloud page:
My method of recording a live session evolved over time until I ended up with a process that got the best out of the available resources.  The microphones at BCB are only really suited for speech broadcasting, and the studios are not equipped for multitrack recording. But I managed to work round these restrictions.  The microphones issue was easy to overcome, as I would borrow some from Wilful Missing.
I was restriced to recording in stereo, but I would hard pan the inputs, recording the lead vocal in the left channel, and all other instruments in the right channel.  This effectively created a 2-track recording that I could later mix to ensure a good level on the lead vocal.  But I needed to get a good live mix of all the instruments, and this wasn't always easy because I was in the same room as the musicians.  I couldn't monitor what was being recorded without also hearing the ambient noise of the musicians in the room.
To create the final stereo mix I would take the basic 2-track recording home and import it into Logic.  I would then add a bit of compression, and reverb depending on the wishes of the artists.  For instance, Choir of Young Believers wanted cavernous reverb, while Darren Hayman wanted none.  Finally, I would pan the vocal and instruments slightly off centre to make a subtle stereo mix.
I have put some individual session tracks (and I may add more) on my SoundCloud page.  It is a travesty that I didn't include the Mountain Man session in this review show, but at least you can hear their wonderful session on my SoundCloud.  These are the 16 tracks I did play in the show:
Nina Nastasia – Stormy Weather (BCB session)
Neil McSweeney – London Road (BCB session)
The Low Lows – Five Ways I Didn't Die (BCB Session)
James Yorkston – 5 a.m. (BCB session)
The Broken Family Band – Devil In The Details (BCB session)
Frightened Rabbit – Poke (BCB Session)
Slow Club – Trophy Room (BCB Session)
Micah P Hinson – Beneath The Rose (BCB Session)
Brakes – Consumer Produce A Chicken Or An Egg (BCB session)
The Wave Pictures – You Ask Too Many Questions (BCB session)
The Twilight Sad – And She Would Darken The Memory (BCB session)
Lawrence Arabia – Dream Teacher (BCB session)
Darren Hayman – Drive Too Fast (BCB session)
The Duke And The King – If You Ever Get Famous (BCB session)
Fionn Regan – Hey Rabbit (BCB session)
Fool's Gold – Surprise Hotel (BCB session)
I should say that I am not the only BCB presenter to have done live sessions.  Mention must go to the work of Andy O'Brien, Laura Rawlings and Michelle Dalgety who have all also done a lot to bring live sessions to BCB.  My review show only included sessions that I have recorded, but there are countless other gems in our archives from other presenters.  For instance, Laura did a brilliant session with King Creosote.  The only thing I did to help on that session was to make Kenny a cup of tea.
Thanks to Tilt Araiza for the BCB Sessions design.