Hello there! Thought we'd drop by to let you know about International Fanny Power Day – next Saturday 25th February.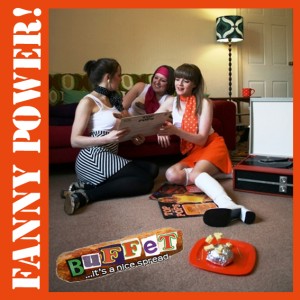 Not only will we at Buffet be dominating the BCB airwaves with lady rock (5-6pm), but we'll be hosting The Record Club the very same evening in Shipley. Come and join us at the Kirkgate Centre from 7:30pm for lots of vinyl fun. Details are on our Facebook page here: http://www.facebook.com/events/194058260701785/
And also here: http://www.recordclub.org.uk/events/feb12
(You can decide a third album to be played in full – go ahead and vote!).
Love from Team Buffet
x