Hello hello!
If you tuned in to Buffet on Sunday 18th May – thanks! If you're here to have a listen – click this bit!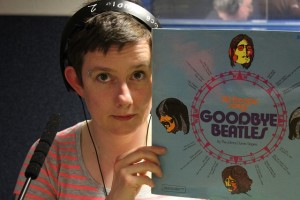 Emma made a triumphant return, which was marvellous, as she can only pop in sporadically to share her ace musical choices. And she really served up a treat with our Bastardised Beatles track of the month. Goodbye Beatles is a very special tribute album! If Emma's track choice doesn't make you chuckle when you hear it, there's something seriously wrong with you…
And you also have a chance to win a pair of tickets to see Swans at the Cockpit, Leeds on Sunday 1st June. We want you to Tweet or Facebook us your pictures of swans using the hashtag #uptheswanny They can be any kind of picture and any kind of Swan! The deadline is midnight on Tuesday 20th May. And for inspiration, here's a picture Emma drew. It documents a real-life situation where a giant swan attacked her girlfriend: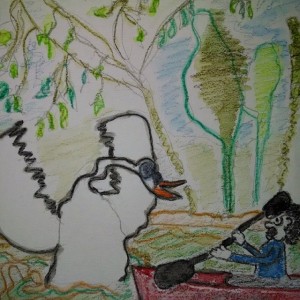 Anyroad, this is what we played on the show!
1. The theme from Welcome Back Kotter
2. Liars – Pro Anti Anti
3. Round Window – Gelato Fragola
4. tUnE-yArDs – Water Fountain
5. The Johnny Dunne Singers – Hello Goodbye/Get Back
6. Yann Tiersen – Midsummer
7. Vincent Gallo – When
8. Field Music & Warm Digits – Snow Watch
9. Swans – Oxygen (To Be Kind)
10. Sisyphus – I Won't Be Afraid
11. Cowtown – (Kim) Deal Breaker
12. Kim Deal & Morgan Nagler – The Root
13. Oh No Ono – Helplessly Young
13. Jack White – Lanzaretto
15. Gruff Rhys – American Interior
No idea which members of Team Buffet will be presenting the next show on 15th of June, but we can assure you the music will be well good, so please join us!
Team Buffet x