Tonight, we revealed the first 5 tracks in our annual chart of the best 20 tracks of the year.
Announced so far are:
16 Nick Toczek and Thies Marsen – Absalom to Zedekiah
17 Pillow Queens – Brothers
18 The Strangerz – Straight Gay Brother
19 Sports Team – Here's the Thing
20 Maya Kally – Chose To Stay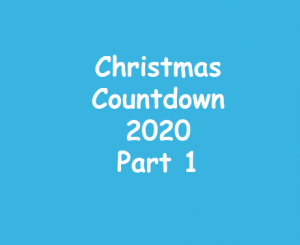 Numbers 11 to 15 will be unveiled on Thursday 10 December between 8pm and 9pm.
But this week's show was also tinged with sadness following the announcement by the Leeds band Mush about the death of founder member Steve Tyson.
Here are the rest of the tracks we played this week:
Mush – Blunt Instruments
Terrorvision – Our Christmas Song
Robert Wyatt – I'm A Believer
Maria Helena – My Skin Is A Map
Songhoy Blues – Assadja
Laura Groves – Sunset
Dirty Projectors – Overlord
Thies Marsen – Da Virus Geht Um
Fontaines DC – You Said
Working Men's Club – Teeth
We upload Bradford Beat each week to https://www.mixcloud.com/BradfordBeat/