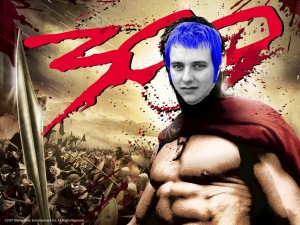 Like some sort of wireless Don Bradman I strode to the radio crease a few weeks ago and edged my way past 300. This means that if you listened to all editions of Selection Box in a row without any interruption you'd be aurally imbibing me talking in between records for over 12 days without sleep. In other words, you'd be a ruddy idiot.
Selection Box Show 300 (Listen Again here)
Transmitted 16/04/2014
1. Billy Butler – I Can't Wait No Longer
from: Kent's Cellar of Soul (various artists)
2. Factory Floor – Turn It Up
from: Factory Floor
3. Cody Chestnutt – I've Been There
from: Landing On A Hundred
4. The Goldheart Assembly – Oh Really
from: www.goldheartassembly.com/free-single-oh-really/
5. The Dark Sky Singers – One Hundred Years
from: Like No English
6. Music Love & Funk – Stone Lover
from: Purple Snow: Forecasting The Minneapolis Sound (various artists)
7. The Don Ezekiel Combination – Amalinja
from: Nigeria Special: Modern Highlife Afro Sounds & Nigerian Blues 1970-6 (various artists)
8. The Centurians – Bullwinkle Pt2
from: Surfers' Pyjama Party
9. Rocky & The Riddlers – Flash & Crash
from: 7″ single
10. Khamoro – Lingara / Csavorgok
from: Lingara, Wanderers
11. Albert Hammond Jnr – Bargain of the Century
from: Como Te Llama?
12. Underworld – Mo Move
from: A Hundred Days Off
13. Lucius – Turn It Around
from: Wildewoman
Patrick Thornton presents Selection Box every Wednesday at 9pm.