When Jenny Jet and I ventured to Pontins to experience Shellac's Nightmare Before Christmas (an All tomorrow's Parties festival) we did not anticipate that Pontins itself would be a real nightmare. So much so it actually makes Butlins look classy. Anyroad, we are rocking middle aged Mums and enjoyed a fabtastic weekend of rock and roll despite the severely lacking facilities, accommodation and blood stained duvets.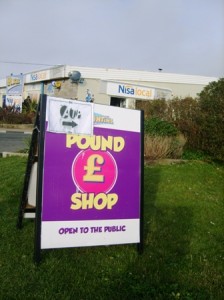 This month's Buffet (broadcast on 1st December) was a combination of ATP tribute and twisted Christmas tunes, for it is that time of year. You can listen to the show here
And this is what we played:
1. Theme from Ski Sunday
2. RED FANG – Number 13
3. WIRE – Ex Lion Tamer
4. GRUFF RHYS – Slashed Wrists This Christmas
5. NINA NASTASIA – Ugly Face
6. GAY WITCH ABORTION – Prison Charm
7. MELT BANANA – White Christmas
8. SUFJAN STEVENS – Christmas Woman
9. PRINZHORN DANCE SCHOOL – You are The Space Invader
10. MONO – Follow The Map
11. MY BLOODY VALENTINE – Map Ref 41 North 93 West
12. SHANNON WRIGHT – With Closed Eyes
13. BONNIE PRINCE BILLY with DAWN McCARTHY- Christmas Eve Can Kill You
14. Â MISSON OF BURMA – Second Television
15. TEITUR – Happy Christmas (War Is Over)
We're back on 29th December.
Stay warm!
x